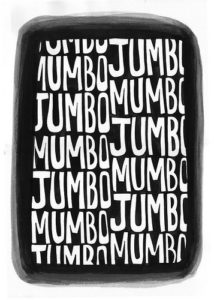 As Adam Freedman points out in The Party of the First Part: The Curious World of Legalese, the Precision School in legal writing believes that "[t]he multiple subordinate clauses and technical jargon found in legal documents are there to describe highly complex relationships and to stamp out ambiguity."
But which paragraph below makes more sense to you?
Does the first paragraph, which is written in Plain English, create more ambiguity than the second paragraph, which is riddled with legalese? Which paragraph would a non-lawyer businessperson understand? Which paragraph is more likely to result in litigation over the scope and meaning of its terms? I think the answers to those questions are fairly obvious.
Remedies Not Limited. If a party breaches this Agreement, the other party might not have an adequate remedy for the breach through a claim for monetary damages. The non-breaching party, therefore, can elect the number and types of legal and equitable claims it can bring against the breaching party. The non-breaching party, for example, can bring claims against the breaching party for injunctive relief or specific performance; it can bring claims against the breaching party for monetary damages; or it can bring claims against the breaching party for injunctive relief, specific performance, and monetary damages. Because the non-breaching parties can elect the number and types of its claims, the breaching party cannot object to or claim a defense based solely on the non-breaching party's decision to choose which claims to bring against the breaching party.
Remedies. The Parties hereto acknowledge that in the event of a breach of this Agreement, any claim for monetary damages hereunder may not constitute an adequate remedy, and that it may therefore be necessary for the protection of the Parties and to carry out the terms of this Agreement to apply for the specific performance of the provisions hereof. It is accordingly hereby agreed by all Parties that no objection to the form of the action or the relief prayed for in any proceeding for specific performance or this Agreement shall be raised by any Party, in order that such relief may be expeditiously obtained by an aggrieved Party. All Parties may proceed to protect and enforce their rights hereunder by a suit in equity, transaction at law or other appropriate proceeding, whether for specific performance or for an injunction against a violation of the terms hereof or in aid of the exercise of any right, power or remedy granted hereunder or by law, equity or statute or otherwise.
Let's put to rest the canard that more legalese results in more precision. For more on why writing in Plain English is not a recent invention, check out my November 14, 2012, column at Lawyerist called Simple Legal Writing a Newfangled Idea? Hardly.
(photo: http://www.flickr.com/photos/drawcity/4827557450/)